Home
STATE: California
EXTENSION: 3,081 Kmq
ESTABLISHED: 1890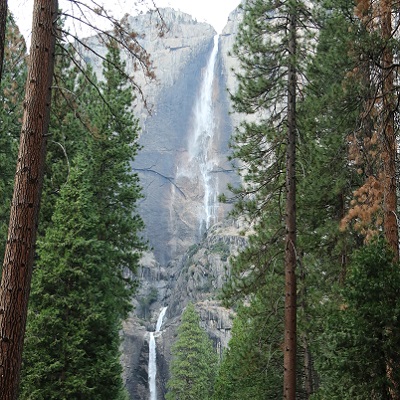 DESCRIPTION
Yosemite National Park is a park that includes a valley close to the Sierra Nevada with unique granite formations. The park, known for his waterfalls and his giant forests, is one of the most visited in the United States. Its 3,081 square kilometers hide deep valleys, prairies and a vast wilderness area. It was founded in 1890, the third after Yellowstone and Sequoia National Park.

Lately a disease is killing many trees and the park is in danger. The main valley, which is 1,220 deep, has been carved out by glaciers and has been called an 'incompatible valley' by naturalist John Muir.
PURPOSE
Yosemite National Park was established to preserve this unique valley, but also to save the many animal species that inhabit it. The park is full of life and home to many endangered animal species.
WILDLIFE
The park lies between 600 and 4,000 meters above sea level, which means that Yosemite National Park is home to around 20% of California's plant species and 160 rare plants. It is also home to many animals, including black bears, wolves and marmots, as well as many migratory birds. The park is also home to around 1,000 giant sequoias.