Home
STATE: California
EXTENSION: 1,635 Kmq
ESTABLISHED: 1890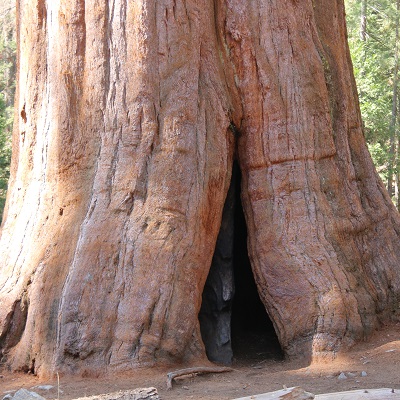 DESCRIPTION
Sequoia National Park is the sanctuary of a unique tree, the Sequoia, a thousand-year-old tree that manages to survive in an area where fires ravage gigantic forests. The park is the second to be established and contains the highest mountain in the USA, excluding Hawaii and Alaska.

Sequoia National Park is located in a mountainous area of California. The park is crossed by mountain roads that lead from the warm hills to the cool forests and redwood groves. The tallest trees in the world reside here.

Five of the ten largest trees in the world live in the Giant Forest. In the middle of the park is Moro Rock, a rocky point on which a viewing platform has been built 2,050 meters above sea level.
PURPOSE
Sequoia National Park was created to protect giant sequoias from deforestation and was the first national park designed just to protect a living organism: Sequoiadendron Giganteum. These sequoias are unique organisms that live only in this territory. The park has always been very popular since the early 1900s.
WILDLIFE
The Giant Sequoia is a tree with an orange bark that stands out from all for its enormous size. This tree is able to resist fires, a quality that allows it to survive for about 3,000 years. Fire also has the advantage of keeping the undergrowth clear of plants that could be harmful to the Sequoia.

Many species of animals live in this park: woodpeckers, black bears, coyotes, wolves, opossums and many others that live in harmony in this park.
ADVICES
Summer is the recommended period to visit the Sequoia National Park, in particular from May to September. The roads are accessible by your own car but the tour with the park shuttle is suggested, it also includes a visit to General Sherman, the largest tree in the world by mass of wood. This sightseeing tour will also show you many other areas of the park with many more specimens of this huge tree.