Home
STATE: Florida
EXTENSION: 6,105 kmq
ESTABLISHED: 1947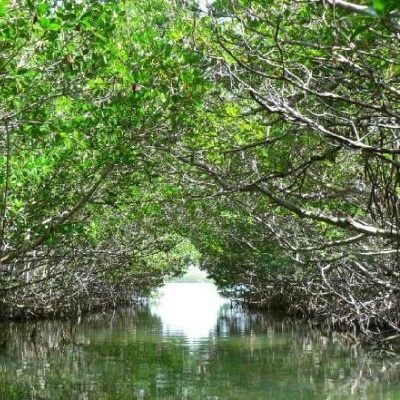 DESCRIPTION
Everglades National Park represents and protects about 20 % of the original Everglades, a large swampy area in southern Florida. The park is a large wilderness area with tropical vegetation formed by a network of wetlands and forests. About one million people visit the park each year. Although there are roads and parking facilities to visit the park, development is kept to a minimum and is limited to the visitor centre.
PURPOSE
The Everglades National Park was created to protect and conserve this fragile ecosystem in terms of landscape, flora and fauna from the devastating effects of dredging and drainage in the area.
WILDLIFE
The vegetation in Everglades National Park is lush: mangroves, evergreen oaks, wild citrus, rubber trees and orchids. There are numerous water birds: flamingos, storks, spoonbills and many others, as well as birds of prey: buzzards, eagles, hawks and the rare Everglades kite. The waterways are inhabited by otters, manatees, alligators and crocodiles, as well as freshwater and saltwater fish. The forests are home to deer and the Florida panther, a subspecies of the puma.
RECOGNITIONS
Everglades National Park has been a World Heritage Site since 1979 and is recognised as an International Biosphere Reserve, a Wetland of International Importance and a specially protected area under the Cartagena Protocol for the Protection of Biodiversity. UNESCO now considers it an endangered heritage site.
ADVICES
Visitors to Everglades National Park want to immerse themselves in nature, visit wild places and see spectacular plants and animals. You can get around the park by car, but we recommend using public transport or hiring a bicycle to get around independently. It is also possible to navigate the canals in a canoe or, as many do, explore the marshes with an airboat, a boat that moves thanks to a large external propeller. For the more adventurous, it is possible to camp in the park.