Home
STATE: Alaska
EXTENSION: 13,696 Kmq
ESTABLISHED: 1980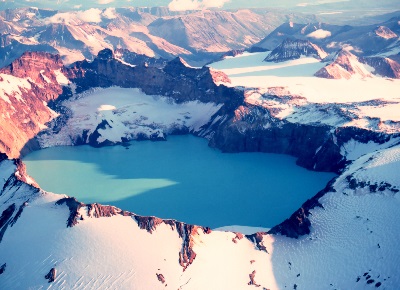 DESCRIPTION
Katmai National Park is located in southern Alaska. The name of the park comes from Mount Katmai, a volcano more than 2,000 metres above sea level. The park was founded in December 1980.
PURPOSE
The park was created in 1913 to safeguard the new habitat created after the Novarupta eruption. This park also preserves the Valley of Ten Thousand Rivers.
WILDLIFE
This park is full of life, grizzly bears, otters, hares, snow wolves and foxes populate the park perfectly balancing the balance of the place, the food chain of these places is very complex and complete and everything is in harmony. The park's main animal is the grizzly bear, which is pictured in many photos catching the many fish that inhabit these rivers.
ADVICES
Worth seeing are Brooks Falls a waterfall on the Brooks River, it is probably the most important site in the park. The river has a huge population of fish and the sightings here are the best. Also a guided hike to see the bears is a rare and very nice attraction. Being n a beautiful mountainous area there are many trails where hiking is recommended.